Deep Passion, Loving Connection and Sexual Satisfaction for a Lifetime!

3 DAYS

.

LIVE & INTERACTIVE
From The Comfort Of Your Home!
Our 2020 Event Was a Huge Success.
Click Here to Get on the Waitlist for
the Next Event
Every Attendee Must Have Their Own Individual Ticket to Attend –
– Get a Ticket for Your Partner for Just $99 When You Register –
What Is – Your Path to Passion?
A 3-Day Exclusive Online Event For Couples, Singles and People in Alternative Style Relationships, Committed to Experiencing a Fun, Frequent and Fulfilling Sex Life
Discover breakthrough techniques and practices for cultivating connection and arousal, confidence and safety, opening new worlds of pleasure and sexual satisfaction in your romantic life.
Tell the Truth
that You Are
A Sexual Being.
What will you get from this 3-Day Workshop?
Understand the turn ons and turn offs of each Erotic Blueprint Type, helping you to increase personal pleasure and assure sexual satisfaction for you and any lover
Know how to transform a mediocre, stale relationship into a romance filled with adventure, fun and excitement
A pathway to boosting libido and arousal, which means more sexual frequency and fulfillment
Tools to help you feel more alive and satisfied instead of stuck in your head, unable to feel what is really happening in your body
Skills and confidence that you can please any lover, no matter their Blueprint Type
An exciting and effective plan for a life filled with pleasure!
Are you ready to solve these problems?
Sexual Frustration and Dissatisfaction: That your emotional and sexual needs will never be met.
Infrequent Sexual Connection: Are you caught in scarcity, never knowing when you'll have sex again?
Performance Anxiety: Pleasure killing mind chatter that robs you of your arousal and kills your enjoyment of sexual intimacy.
Communication Breakdowns: building resentments and a sense of hopelessness that you'll end up in a divorce or as sexless roommates
Fear of Failure: Fear that you won't get your needs met, fear you don't have the skills to provide pleasure, fear you won't get an erection, fear you'll climax too soon or not at all.
Sexual Incompatibility. It's a Myth!: You're not incompatible with a lover, you've never learned how to speak each other's language of arousal and orgasm.
Three Days That Will Revolutionize Your Sex Life
Yes, We Usually Deliver This Event In Person
(The Awesome Pictures On This Site Are From Our Live Events)
However, This Year, For Your Safety and Ease, Get Your Super Hot, Sex-Life Upgrade Right From the Comfort of Your Bedroom
"I came here not really knowing anything about myself sexually, not knowing what to expect… I feel like I've gotten a lot of answers that I came looking for, (and answers) that I didn't even necessarily know that I was looking for… I was judgmental of myself sexually, I thought… I was broken, or somethings not quite right and I don't really know how to fix that. A huge freeing moment for me… to realize I don't have to live up to anybody's expectations. I can do what's best for me!"
~ Jules – Path to Passion 2019
"What I love about the Blueprints, even if you find someone that has a completely different Blueprint, there are ways to come together and support one another and please one another, I love that! …What I love is that all of this brings you back to yourself."
~ Soriya – Path to Passion 2019
"The way that they hold the event, the way they hold the space, it's world class. They're just such great facilitators and I'm learning a lot about things that I thought that I knew but I don't fully know… It's cool to have been involved in exploring sexuality for so long and sensuality for so long and still be discovering so many deeper layers."
~ Apollo Love – Path to Passion 2019
"It was incredibly transformative… It helped me break through my glass barrier of alone-ness… I've changed in the way that I know who I am now…  Before I came here, I thought I had a foundation. But it was made out of plywood… and duct tape and it was made with Elmer's glue. And now I feel like my foundation is so rock solid, and I'm not fearful about talking about it."
~ Coryelle – Path to Passion 2019
Day 1: Own Your Pleasure: Your Erotic Blueprint™ = Key to Sexual Satisfaction
Embody Your Erotic Blueprint™:
Uncover your unique map of arousal and orgasm when you determine your Erotic Blueprint Type™.
You'll finally know your own language of turn on and understand why mind-blowing pleasure may have eluded you in the past.
Gain skills to confidently provide pleasure to your lover, no matter what Blueprint Type they are.
Sexy Consent and Blissful Boundaries:
Many of us have said, "Yes" when we meant "No!"
Discover the sexy empowerment of setting clear boundaries. Honor your "Hell Yeses" and your " Hell No's"!
Consent = Safety = Erotic Freedom
When boundaries are clear, we can play full out and test the limits of what's erotically possible.
Participants report that this training on Consent and Boundaries created profound, life-changing healing, sexual empowerment.
We'll Help Take the Brakes Off of Your Turn On:
It's often the shadows, fears, and traumas that keep the lid on your pleasure.
Dismantle disempowering beliefs that stand between you and ultimate erotic freedom.
Day 2: Explore What's Erotically Possible!
Your Empowered Erotic Personas Come to Life:
What parts of your sexuality have you hidden away due to fear, shame or trauma?
The Empowered Erotic Persona Experience helps you consciously and safely bring to life those buried parts of your eroticism.
Free yourself to explore, express and experience your full erotic potential! Come and Play!!
Do you have a plan for your pleasure?
How much pleasure do you crave? How much pleasure can you stand?
How are you going to get what you desire?
We'll get you clear on your vision, so you can manifest the sex life of your dreams!
What's Erotically Possible? Are you ready to claim it?
Day 3: The Masterplan for Hot Sex for a Lifetime!
Discover the 6 Core Secrets to having a vibrant, passionate sex life!
How do you assure erotic expansion and sexual satisfaction?
We'll download you with proven strategies, games and practices that transformed our relationship, reclaiming it from death's door and taking it to new heights of Epic Erotic Adventure!
From "Adventure Dates" to "Sexy Sex Labs" to "Sex Life Challenges", you'll discover the strategies to experience an erotically fulfilled life!
You'll walk out the door with a clear map to put passion, pleasure and play into your frequent and fulfilling sex life!
Uncover your personal map to ecstasy.
Experience otherworldly pleasures you didn't even know were possible!

Ready For Erotic Expansion This Halloween?
Saturday Night's
Erotic Persona Ball™
Let Your Hidden and Forbidden Parts Come Out to Play…
Dance Like Nobody's Watching!!
In this virtual dance party environment, explore your body through guided movement and journey to ecstatic states you may have never experienced before!
Somatically Guided Through Each of The Blueprints, Supported by a Live DJ'd Set of Erotic Blueprint Music, Held In the Intimacy and Privacy of Your Home…
Claim Your Personal Experience of Pleasure
Embody Your Erotic Blueprint
Unleash Your Erotic Persona Embrace Your Sexual Autonomy
Free Your True Self
A Halloween Celebration Like No Other!
Participants in previous Erotic Persona Balls have experienced newly discovered depths of owning their own pleasure. Many have claimed to fully understand The Erotic Blueprints in their body for the first time.
Come Dance With Us and Experience a World Where You Can Be Fully You!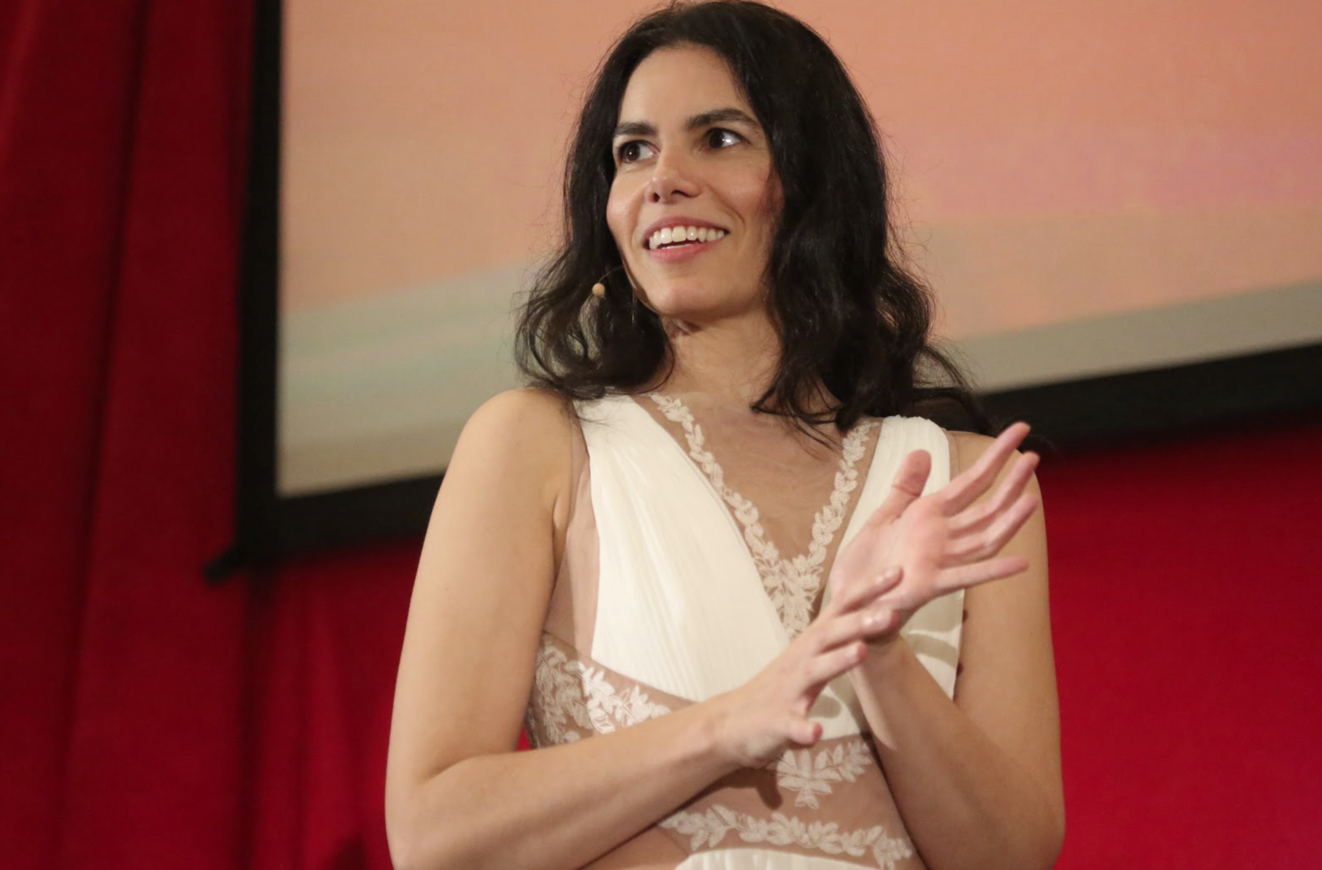 Internationally recognized, award-winning sexologist and best selling author ("Red Hot Touch" and "Cuffed, Tied & Satisfied"), Jaiya is the creator of the Erotic Blueprint Breakthrough™.
Over 2 decades of practice as a Somatic Sexologist and Sexological Bodyworker Jaiya immersed herself in the study of turn-on, ancient erotic rituals, tantric sex, mastery of sensual touch, kinky dynamics, and the biology and psychology of attraction and sexual fulfillment.
Working with thousands of clients and through her clinical research, she discovered a map of arousal that reveals your specific erotic language of arousal, a revolutionary framework to create deeper connection and sexual satisfaction.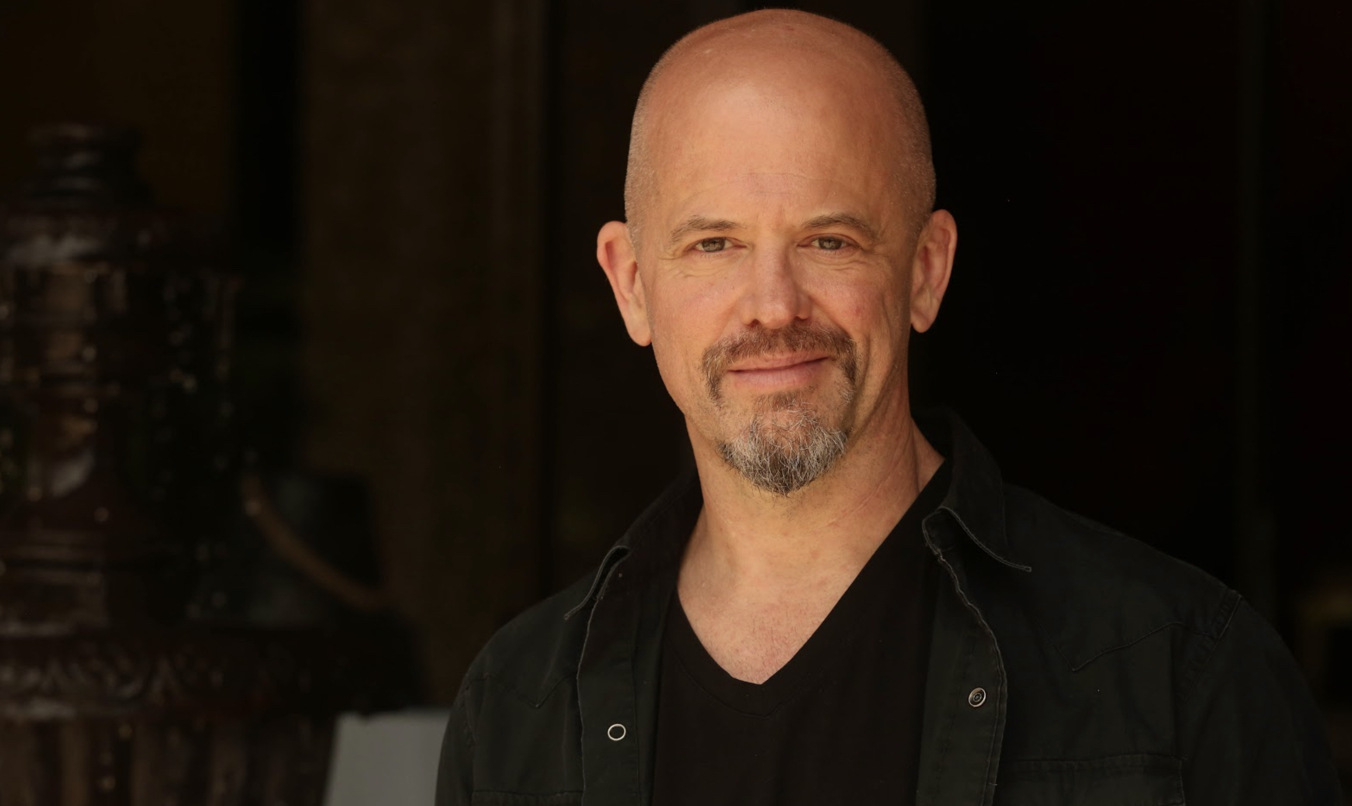 As Jaiya's co-conspirator in developing the Erotic Blueprint Breakthrough, Ian brings 30 years of embodiment practice to the game. A student of Modern Dance and Contact Improvisation at New York University's Tisch School of the Arts he's taken the work deeper through 5 Rhythms Movement and Trance Dance, developing his own emergent blend of movement, breath and rhythm called "Rites of Sound."
Ian's background in Non-Violent Communication and experience with the tools of Landmark Education set the foundation for his use of an intuitive coaching approach that moves past criticism and shame and towards authentic communication, connection and secure bonding.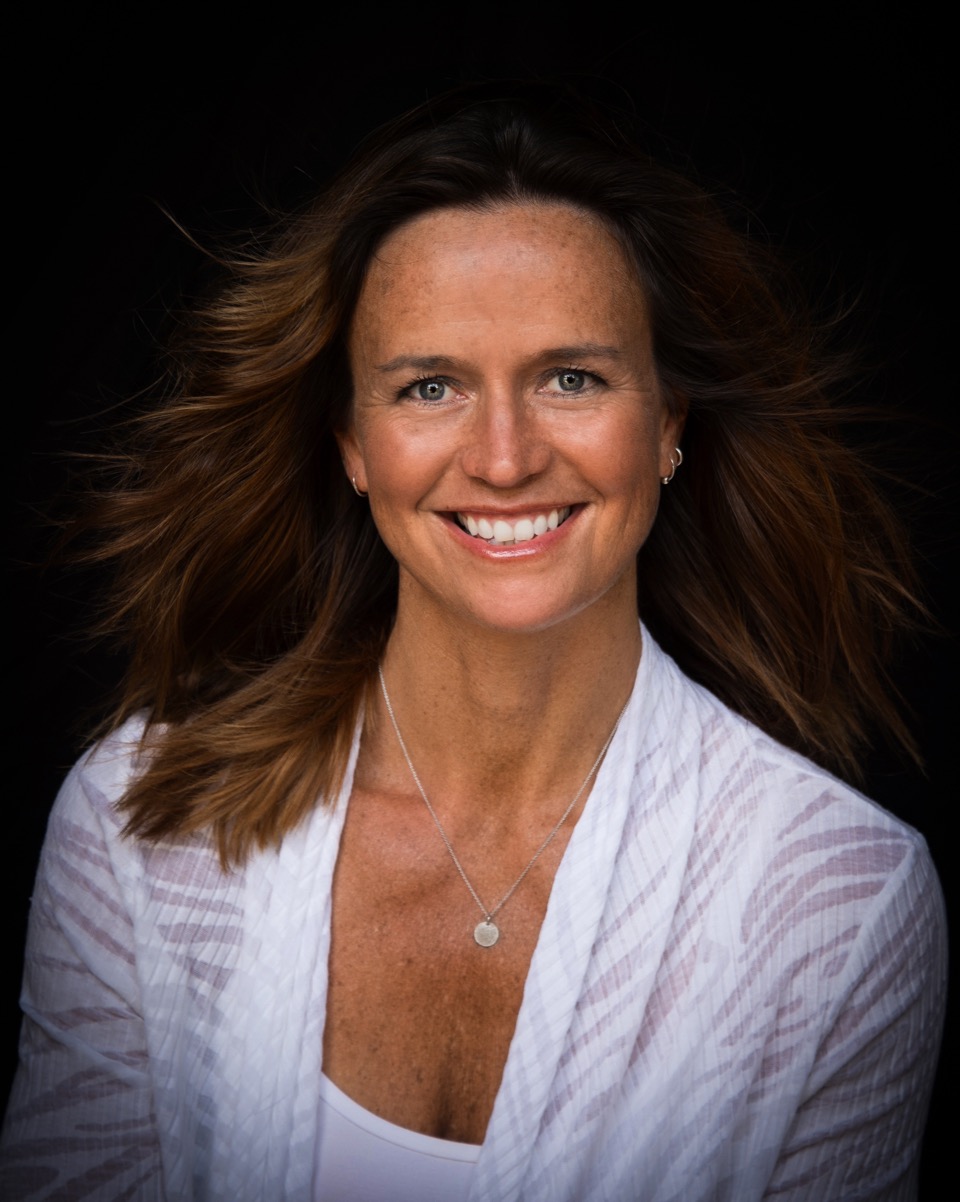 Connie Eberhart, CSB
As an £rotic Blueprint Coach™ Master Traininer, International Somatic Sexuality Educator, Certified Sexological Bodyworker, and a Student Accelerated Evolution Transformational Coach, Conie Eberhart offers body-based education and coaching designed to help you become more present in your body and to courageously explore all your exciting choices when it comes to pleasure and intimacy, guiding you to move beyond shame and shutdown, clarify your needs and boundaries, and live an emotionally connected and erotically embodied life.
Additionally Connie's is a certified 'Bondassage™ For Couples Practitioner,' training directly with the creators of this methodology: Jaeleen Bennis and Eve Minax. Now a Bondassage™ Trainer, Connie also certifies and mentors those who desire to delve into the dynamics of conscious and sensual kink. Connies has also studied directly with Joseph Kramer, Betty Martin, Ellen Heed, Kimberly Anne Johnson, Caffyn Jesse and Deej and Uma.
In working with Connie, you will deepen your connection with your hunger and desire, discover your erotic potential, and experience the joy of great sex and authentic intimacy.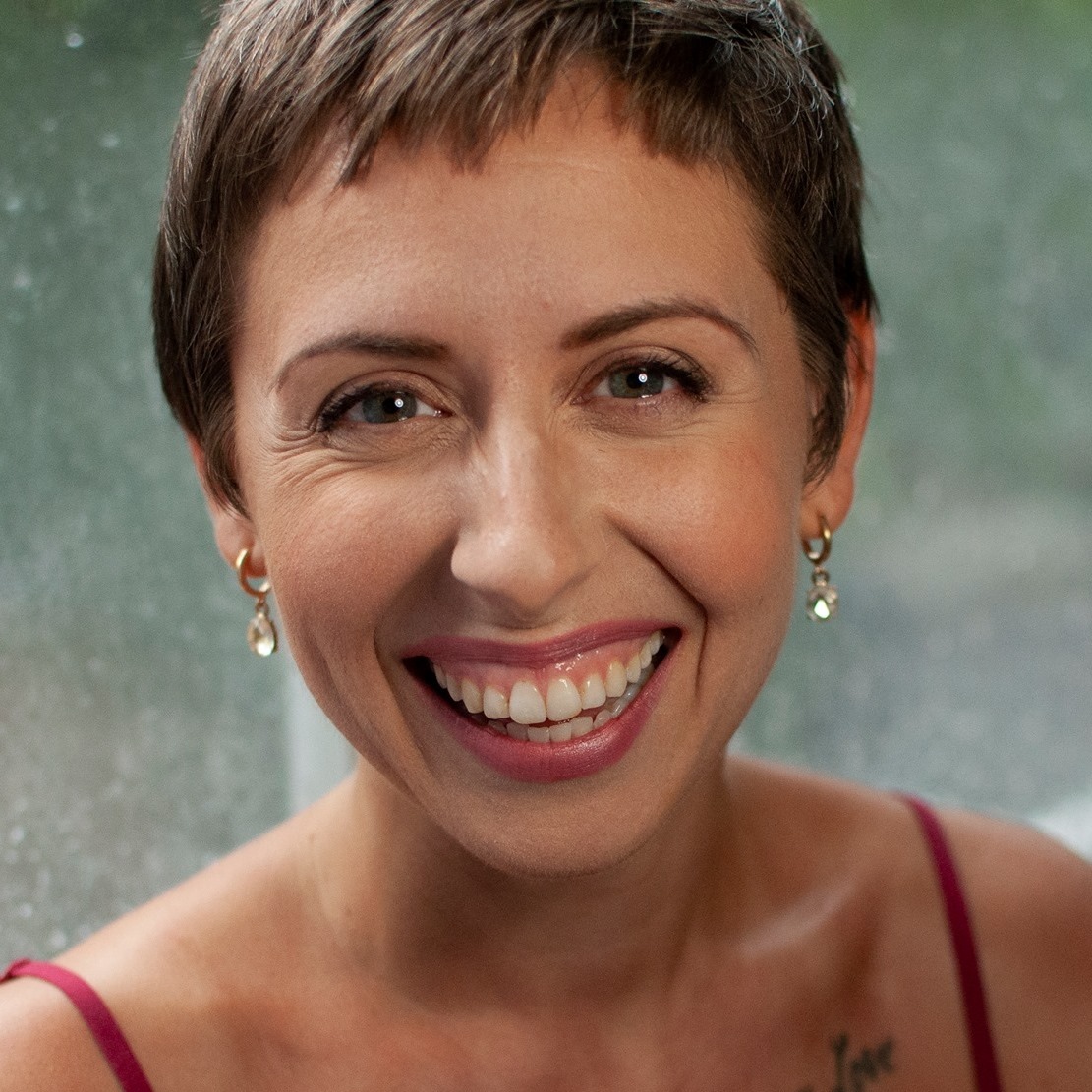 Genevieve
Genevieve is your go-to expert on the Erotic. She is a Sexual Expansion Speaker and Guide who has been an influencer the field of the Erotic Arts for the past 15 years. Genevieve is a Certified Erotic Blueprint™ Coach and Erotic Blueprint™ Master Trainer, Former Professional Dominatrix and Certified in Accelerated Evolution Psychospiritual Methodologies under Satyen Raja (trainer for T Harv Eker, Colin Sprake, and Gabor Maté, to name a few).
Genevieve is also certified in Somatic-Based Chakra Therapy by Anodea Judith, author of Eastern Body, Western Mind and Wheels of Life and has a background in psychotherapy, graduating Magna Cum Laude from Marymount Manhattan College in NYC.
Through her transformational online group workshops and 1:1 sexual mastery mentorships, Genevieve guides you in freeing your sexual conditioning so that you can show up FULLY and rediscover your sexy, wild, passionate and liberated self.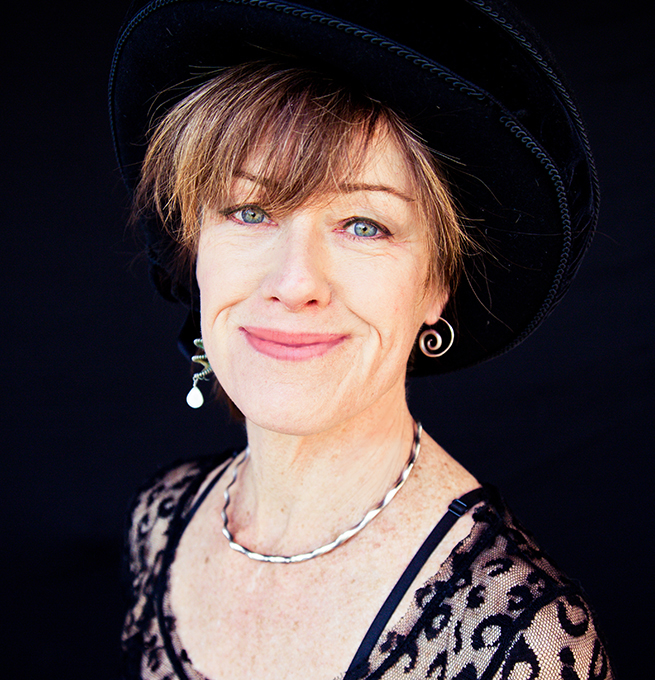 Anne More
Anne More, an Erotic Blueprint Master Trainer, International Somatic Sexuality Educator, Somatic Sexologist and Certified Accelerated Evolution Tranformational Coach works with clients all over the globe, coaching and teaching about Erotic Blueprints, Conscious Kink, and alternative relationship styles (polyamory and ethical non-monogamy).
Anne's work is transpersonal and deeply rooted in the physical body, drawing on her expertise as a Reiki Master, erotic bondage practitioner, 30 years of yoga and dance, and her work with Betty Martin, creator of the Wheel of Consent, and Joseph Kramer, PhD, world's foremost teacher of erotic bodywork and founder of Body Electric and the field of Somatic Arts Education.
In Anne's life and in her work, she is trauma-informed, bi-, poly, and LGBTQIA+ inclusive.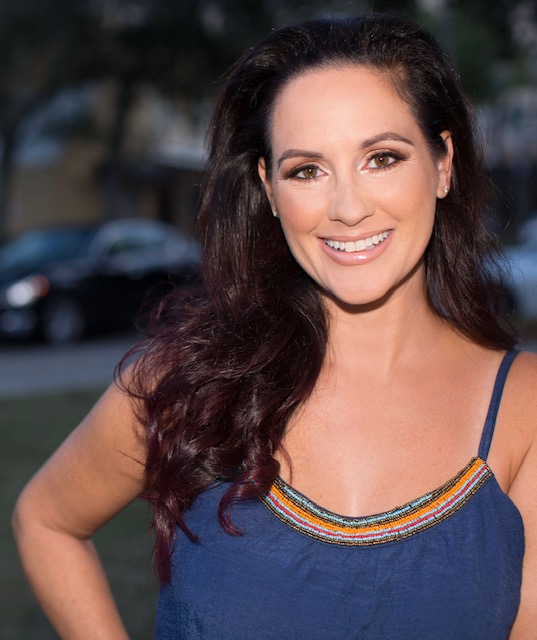 Lea Newman
Lea Newman is the Founder of Unstuck Yourself™️, an Erotic Blueprint Master Trainer, Certified Accelerated Evolution Tranformational Coach and a Life Transformation Coach. Through her transformational 1:1 work, group coaching and courses (Unstuck Your Life and Unstuck Your Sëx), she breaks her clients free from the stress and struggle of auto-pilot and survival mode, so they can truly thrive in all areas of their life.
A reformed overachiever herself, Lea once served in the U.S. Air Force and was a professor of Spanish, French and Chinese at the Air Force Academy. Her love of personal transformation also led her to serve as a Peak Performance Coach on the Tony Robbins' team.
But Lea's proudest accomplishment is living a life of joy and adventure, coaching inspiring clients around the world, and squeezing the juice out of life each and every day.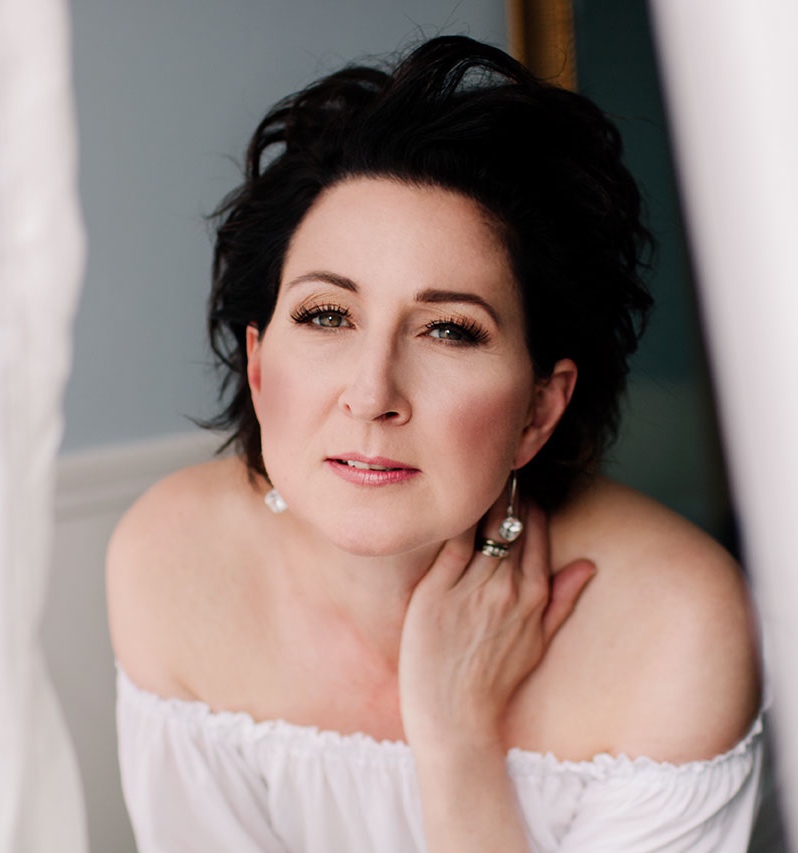 Angela Thurston
Angela Thurston is an Erotic Mastery Coach, an Erotic Blueprint™ Master Trainer, Certified Accelerated Evolution Tranformational Coach and the Creative Director and Supervisor for Jaiya Inc..
Passionate about holistic health, sexuality and embodiment for the past 30 years, Angela has studied and trained with 3 of the world's top leaders in the field of sexuality and embodiment. Including the mother of masturbation herself – Betty Dodson. Somatic pioneer and visionary Emilie Conrad, and Somatic Sexologist Jaiya, the creator of the Erotic Blueprints.
She has spoken on the stage at TEDxSFU, PowHERtalks Vancouver, and YoUnlimited Victoria.
As a coach, facilitator and speaker Angela uses her insight, her calm presence and somatically based practices to arouse new paths of inquiry, breaking up the congestion of longstanding belief systems around love, sex and relationships. Angela mentors women in reclaiming their erotic power, so that they experience greater sexual fulfillment, deeper levels of self love and dynamic, harmonious relationships.
Welcome to a place where your pleasure comes first!
Have you yearned for a community where sexuality is discussed honestly, openly and consciously with empathy, enthusiasm, care and respect?
See How We Roll, Click Here
Your Subtitle Goes Here
Putting Pleasure First! We live in a state of pleasure in every area and every moment of our lives and business. Pleasure is the priority, it's the absolute, it's the reason we exist. Period.
Consent as the Foundation: We honor others by gaining permission first. This means that we ask before we touch. We get clear yes's and anything else is a "NO." If we break consent we apologize and make it right. This gives you freedom to explore and play to the edges of what's erotically possible.
Being Raw and Real: We are present and open to being vulnerable, and committed to welcoming and accepting all the messages the mind/body is revealing.
Freedom of Expression: We are passionate about being free to be exactly who we are, and embrace who you are. We sexually express ourselves in any way that feels right, and provide a safe, consensual, no-judgement space for our community to break through shame and feel seen and heard.
Health & Vitality: We believe in doing whatever it takes to live a life filled with optimal health and pleasure. We value being energized, radiant and feeling great, therefore; self-care, exercise, great food, hacking and longevity practices become foundational to our culture.
Personal Responsibility! We celebrate the truth and commit to the healthy process of fully revealing and owning the zone of responsibility – negative or positive.
Being Our Word! We walk our talk, we deliver on what we promise, and if we can't, we address it.
Fact Based and Fun Sexual Education giving you access to pleasures you didn't even know were possible
Pushing the Edges of What's Possible: We foster a 'state of possibility' by consciously demonstrating the path of what's possible through not only our company culture, but also a global culture that celebrates vs. shames sexuality.
Inclusion and Empathy: Creating a world where all genders and consensual lifestyle choices are respected and free to safely to express themselves without fear of being subjected to shame and violence
Contribution and Generosity: We are a community that values giving to others, paying it forward and helping to make a difference. We support organizations that prevent sexual violence and discrimination through education.
Having Tons of Fun!
"This is not 'out there' sort of stuff. This is in every human body. I just kind of showed up here and I immediately felt at home with everyone… These are my people… When I am fulfilling something that makes me fell like at home and part of a community, I feel like I'm doing exactly what I'm supposed to. It's really rewarding."
~ Britney – Path to Passion
"I'm polyamorous, so I have two of my partners here… One of the things I really appreciate about the way Jaiya and Ian work is their container is so strong. On the surface when you look at the material it looks like a relationship thing for couples, but anyone can come to this. Single or not… it's really about your own internal process."
~ David – Path to Passion 2019
What makes this workshop so good?
"You have opened up a new world of possibilities for our sex life. We have been married almost 26 years now. It has helped us fall Madly in Love with each other all over again. Not just through sex but in our daily lives together. It's still hard to believe, but loving every second of it."
"Before I came to this event I felt judgement, not approval for my true self and felt I did not really fit in anywhere, every workshop I learned a lot, but it was never quite the right fit. At Path to Passion I suddenly felt home, felt real, felt understood because I could really understand myself. In just two days things feel clear, safe and expansive."
…Rarely does my wife fail to achieve orgasm now. We have a small but effective cache of toys and aides. We now regularly engage in oral sex. And anal play is developing. (She loves her "butt massages.") I am somewhat embarrassed that after 14 years of marriage, I was so naive and unskilled in the art of lovemaking. I have continued to learn and train my skills as a lover, and have helped lead my wife past many inhibitions, to open her up more to her sensuality…my deepest thanks."
"Before attending Path To Passion I didn't feel connected to my husband sexually. I didn't want sex. I felt like something was wrong with me. In just two days I learned that I am energetic and that made so much difference. We had sex last night… I haven't felt that aroused in 30 years!"
Don't hope that things will change! Make a plan for your pleasure!
What's the Cost of Not Taking Action?
What if these people had done nothing?
What if you do nothing?
Doing nothing doesn't get you more of the same. Doing nothing makes matters worse!
What is your fate if you don't take action?
Dissatisfaction that leads to a slow shriveling of your aliveness
Unhappiness and a feeling like you missed out on something
Divorce, affairs, break-ups or being without a satisfying love life
A sense of failure, that you missed out on everything life has to offer.
Disappointment for yourself and those you love
Continuing to fake it and take it and one day you just explode
Your kids don't experience a healthy, happy relationship and they repeat the mistakes they inherited
A sexless, passionless relationship where you're more like roommates than lovers
You know there's more to life! Are you ready to claim it?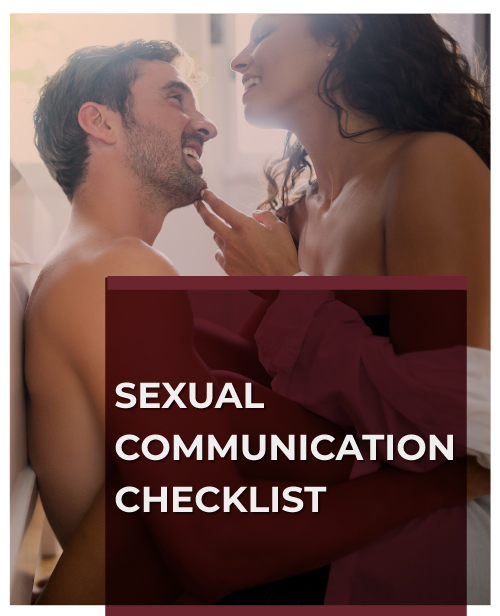 Bonus #1: Sexual Communication Checklist
Empower yourself to play full out in the bedroom!
What if you knew everything that was on the menu for sexual play with your lover before you began?
Use this empowering tool for explicit communication, so you know what your play partner…
Wants to explore
Is willing to experiment with
And what's a "No Way!"
Declare your "Hell Yesses!" and your "Hell No's!" Creating sexy safety for consensual intimacy!
Discover your lover's edges so you can honor them without holding back!
Who knew exploring healthy boundaries could be sooo friggin' hot?
Bonus #2: Erotic Blueprint Playlists
Indulge in a symphony of orgasmic delight.
Inspire sexy surrender and delicious decedance.
At your fingertips, the right music to spark turn on for any Erotic Blueprint Type.

You'll leave Path to Passion with access to a multitude of perfect Blueprint playlists to create the soundtrack to your sex life!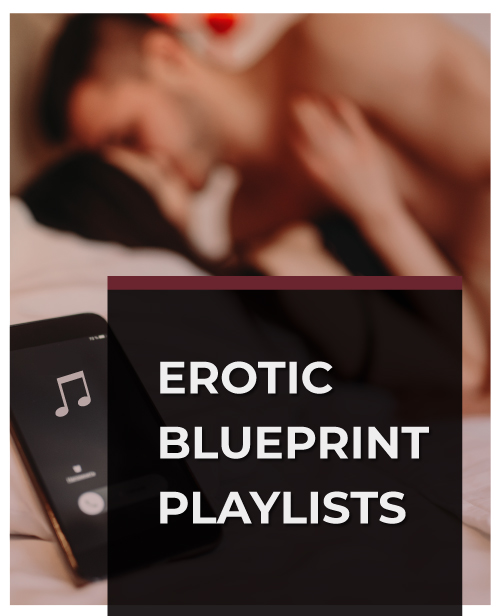 Have you got questions like these?
Does Every Person Need Their Own Ticket to This Event?
Yes! Every participant must have their own ticket to participate.
This is just like going to a live in person event, or a rock concert. Every person must have their own ticket to attend.
Coach Zoom Rooms and Breakout Rooms and Getting the Most Out of Your Event: During the event you will participate in small virtual breakout rooms with other participants. You must have your own individual zoom link for the event in order to be part of these breakout rooms. You will each have your own Pleasure Guide during the event and you will be in your own Coach led zoom rooms. We feel it is important for each individual to have their own experience during this workshop. If you're talking to your partner the entire event, you may be less willing to fully explore and express some of the themes that are part of the training. We want you to come fully into your own understanding of your eroticism so you can bring the power of your true self to your relationship.
Safety: We need every participant to be registered for this event. To hold a safer space we need to know everyone who is attending the event and that every individual has received all the Community Agreements and other important event details. You must have your own individual ticket so we can track who is in the room. No exceptions.
Groups cannot watch this event together for all the reasons listed above.
Where will this event be held - Coronavirus Update?
Usually we gather together live and in person.
This year, we're bringing deep connection, sexual expansion and erotic exploration to you in the comfort of your own home.
Yes, this year, Path to Passion is a Virtual Event!
We've gotten pretty savvy this year using online platforms to deliver an intimate and immersive event.
For many of our clients, they have found the opportunity to explore this material in the privacy and comfort of their own homes more rewarding, safer and freer than being a room with 500 others.
There will be engagement with your fellow participants in breakout rooms and on all those tiny little screens. We hope to have our largest Path to Passion ever because this year we can deliver this workshop to the entire world this year – no planes, hotels, international travel and very little greenhouse gasses emitted for you to claim extraordinary transformation for your intimate life. WOW!!!
During most of the event we do require you to have your camera on so we know who is in the room, so we know you're there when we drop into breakout rooms and so other participants feel safer at this event. Please abide by this agreement. It will serve you and everyone else.
Can I record this event? NO! NO! NO! Absolutely Not!
Consent is a foundation of our work.
We do our best to create an environment of safety for all participants.
You do not have the right to record this event in any medium for any reason!!!
You will need to sign an event release for this event where you:
Commit to respecting the rights and privacy of others.
That you will not record any portion of this event and you will pay hefty fines if you do.
You will not share the personal details or stories of any other participant without their explicit consent to do so. You can share your personal experience and insights you gained from someone else's share, but you cannot include their names or identifying details about other participants and what they shared.
That you will not approach others in this event through private messages or attempt to contact them outside of the event unless you have their explicit consent to do so. We will give you a method to inquire if someone is interested in dialoguing with you. If someone gives you consent to message them and then revokes that right, you will respect their No and stop messaging them immediately.
You will not harass, bully, stalk, or troll any participants, team members or leaders of this event
You will not use this event as an opportunity to be a voyeur. You will fully participate.
Other rooms and what will and will not be recorded during this event:
Only the sections of the event that are led by Jaiya, Ian, our Licensed Blueprint Coaches™ will be recorded.
Participants who have consented to be filmed, will be recorded.
You will be required to sign a media release for this event, so you should know that if you chose to share anything by coming on camera or sharing audio of your voice, those recordings may be used by us for distribution of these recordings in any format at our discretion.
The media release you sign for this virtual event will contain more details and provide clarity about your participation and rights regarding recordings.
There is no commitment on the part of Jaiya, Inc. to deliver recordings to you, any other participant or to sell them after the event. But Jaiya, Inc. reserves the right to record and distribute recordings from this event in any media, in perpetuity throughout the universe.
What will not be recorded during this event:
The Coach Pod Rooms: These rooms will be recorded for the safety of participants only. We will not use these recordings for marketing, courses or any other purpose other than having a record of what occurred in each room in case an issue arises and for the purpose of training our Blueprint Coaches and Team. These rooms are where you will connect with a smaller group of up to 100 participants. You will be in these rooms lead by our Licensed Erotic Blueprint Coaches and support team.
The Individual Breakout Rooms: These rooms will not be recorded at all. These rooms are where you will connect with smaller groups of participants (1 to 8 participants) to dive into workshop exercises, shares and explorations. You consent to your level of participation, however dropping into these breakout rooms with other participants is a powerful aspect to getting everything you can from this workshop. You will love it!!! What we ask you to explore in the breakout rooms only reaches to the level of a PG-13 or perhaps an NC-17 level of sexiness (Again, you participate to the level of comfort and consent is a foundation of how we guide you!).
The Erotic Persona Ball: This will not be recorded so you feel the maximum freedom to explore. We may ask you to actually have your camera off for most of the Ball. The idea with this Movement Exploration is to dive deeply, autonomously into your Erotic Self with guidance and music to take you deep.
What is the ticket refund policy?
Cancellation Refunds for full price or discounted ticket offers are at the sole discretion of Jaiya, Inc.. $300.00 U.S. Dollars of any ticket price is considered your Non-Refundable Seat Reservation Deposit and there will be no refunds or transfers allowed for this portion of your ticket purchase after the 72 hour cancellation window has passed.
Up to 90 days prior to the event the cancellation policy stated for complimentary/free seats with seat deposits will apply to full fair or discounted ticket purchases (see 'terms and conditions' link at the bottom of this webpage).
After the refund window has passed Jaiya, Inc., at its' sole discretion, may grant a refund of the remaining portion of your ticket purchase price (less the $300 non-refundable seat reservation deposit).
No refunds will be granted within 30 days of the start date of the event for which your seat is reserved.
Ticket Pricing and Seat Reservation Deposits are Per Person fees. For each person attending there must be either a ticket purchased or a Seat Reservation Deposit placed.
All event ticket sales are considered final and terms and conditions apply.
Is this event right for me?
Do you know how to boost desire and generate optimal sexual health? Do you know how to break free of inhibitions, shame and insecurities to unleash your unbridled sexuality?
Do you know how to create amazing passion and deep loving connection for the long haul? Do you know how to move past performance anxiety, pain and infrequent sexual connection to achieve erotic satisfaction?
If you answered "No" or even "I'm not sure" to any of these questions, then this event is right for you!
I've tried therapy and other coaches and events, they didn't help or only helped a little. What makes this event different?
To be very clear: We are not therapists, we do not specifically address and never make promises that we treat trauma or any other affliction from which you may suffer!
When you attend this event, you declare that you are of sound body and mind. If you are under the care of any health care professional (Therapist, Psychiatrist, etc.), that they have given you a green light that is okay for you to attend.
You may be triggered by your experience in this event. It is important that you can and will take responsibility for what happens to you emotionally, physically and psychologically at this event. In other words, you acknowledge that there are risks in attending this event and you are personally responsible for having the support necessary should you experience any intense or challenging moments by attending.
We will do our best to support you and have structures in place during the event to help, if we can. Due to the virtual nature of this event, we are especially unable to intercede or assist unless you make us aware of the issue.
And to state again, we are not therapists or medical doctors and we may not be equipped to assist you if you are in a trauma response during the event.
The framework and techniques that Jaiya, Ian and our Erotic Blueprint Coaches™ use are a unique system that, if put to practice, are proven to produce results. We approach your body, mind and spirit in a holistic manner, so no part of you is left behind.
Jaiya has a specialized license that allows her to work with the body. This specialized license and over 20 years of practice allows her to see things and discover breakthroughs that may not be available in traditional talk therapy.
She has years of comprehensive sexuality education, somatic mastery and a broad tool kit of transformational technologies that go way beyond traditional approaches.
Jaiya has designed this 3-day event so that you will leave able to get results because she is looking at the whole picture, not just one piece of the pie.
Our intention is to provide a safer space for your expansion and exploration. Our intention is also to provide a container where you have agency, where consent is our foundation and you discover a new level of safety, freedom, sovereignty and authenticity in your sexual connection to yourself and to others.
What if I am single? Will I still benefit from this event?
Absolutely!
You are an erotic being whether you're single or in a partnership!
Learning to play your own erotic instrument solo is a step towards true mastery. Jaiya spent 3 hours a day for 10 years straight engaged in solo erotic pleasure practice to master her own instrument. You don't have to invest that kind of time, but cultivating the skills to turn yourself on gives you sexual superpowers. Gain the confidence that you can get your needs met by any future lover, and gain the confidence that you can please any lover, anywhere, any time.
Knowing yourself allows you to call in your ultimate lover. This event might just be a great way to meet someone open to the idea of consciously exploring sexuality together!
I'm nervous/excited to attend an event about sexuality. What can I expect? Will I feel safe?
This is a PG-13 (Perhaps NC-17 depending on your own level of comfort with the topic of sex), clothing on event. (Sorry Sexual Types 😉)
You will not be coerced by anyone on the Jaiya, Inc. team to do anything that you don't want to do. In fact, in our culture, a "Maybe" is a "No!"
There's nothing like hanging out with our consent based, conscientious community!
It's incredibly freeing and satisfying to be part of a sex positive, ethical, empathetic and conscious sexuality community!
We create a container of Consent and Boundaries for your 3-Day Immersive Experience.
The foundation of our work is empowering you to have your voice when it comes to your sex and sexuality. 
Many attendees state that learning about consent and how to set personal boundaries are the most powerful and life transforming parts of their Path to Passion experience.
Yes, we talk frankly about sex, arousal, turn on and very edgy topics!
Yes, there are demonstrations of a sexual nature so you can learn from examples and experience rather than just talk.
But you participate to your own comfort level in everything we do.
We've got your back!
This event is NOT for you, if…
You are offended by sexual talk, naughty words or behaviour
You are triggered by the display of erotic acts or eroticism in general
You are offended by swear/curse words
You are triggered by nudity (this is a clothing on event, but there have been sightings of genitals and breasts at past events – not by intention.)
You are triggered when you hear the stories of other people's trauma, sexual or otherwise. We get raw and real about the topic and often participants will reveal disturbing stories of their own traumatic experiences.
You are not ready to experience erotic expansion, deeper pleasure and hotter sex
We get raw and real, but we do so with savvy sophistication.
Come play with us and the members of our Turn On Tribe!
You'll be ecstatic that you did!
What are the hours of the event?
Plan on three very full days of learning.
We usually start at 10:00 AM Mountain Standard Time and go until around 6:00 PM MST.
International Attendees: We know that our U.S. based hours may be difficult to make work in your times zones. Think of it this way… (Because we really want you there): If you had to get on a plane, deal with jet lag and all the time dedicated to making the trip to the U.S., your clock would be all messed up for days, and for some of you – weeks. Because this event is virtual, you don't have to do any of that. You simply need to either stay up late (Europe and Africa) or get up crazy early (Australia, Asia). We know it may be a challenge, but think about the alternative (not to mention the current risks of traveling while Coronavirus is still such a prevalent issue in the U.S.)
There is an evening Empowered Erotic Persona Ball Saturday evening that you don't want to miss! Plan on ending that day around 10PM MST.
A full schedule will be sent to you in the weeks leading up to the event.
What's covered as part of the event?
All 3 Days of the Workshop and the Saturday evening dance ritual are all included.
There may be some surprises along the way too!!